2017-2018 Faculty and Staff
---
Cynthia Kassell
Gan/Kindergarten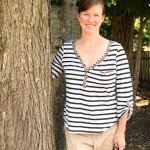 Cindy joined LGA in 2001 to teach the first 5th grade class, where she loved finding  creative ways to teach the curriculum.  She also worked with students on math placement and enrichment. Cindy is excited to be taking on a new role at LGA – Gan! Cindy has a BA in Journalism and International Relations with a Minor in French from the University of Wisconsin, and a  Masters in Curriculum and Instruction from Loyola University, Chicago. She has a  busy life outside of school with her two young daughters. She enjoys playing volleyball, hiking, cooking, and renovating houses. Cindy also used to sing with the Boston Symphony Orchestra.
---
Andrea Olkin
Gan/Kindergarten Teaching Team; Kitah Alef/Grade 1 Hebrew; Kitot Alef, Bet, & Gimel /Grades 1, 2, & 3  Judaics
Andrea is in her sixth year as part of the Gan/Kindergarten team and in her fourth year teaching Kitah Gimel/Gr. 3 Judaics.  Andrea is very excited to be taking on teaching Alef/1 through Gimel/3 while still being able to spend time in the Gan/Kindergarten. Andrea received her BA in History from UConn and her M.Ed. in Secondary History Education from UMass Amherst.  Prior to teaching history, Judaics and Hebrew at the Jewish Community of Amherst from 2002–2012, Andrea worked as a costumed historical interpreter and museum teacher at Old Sturbridge Village. She is a 2005 recipient of the Grinspoon-Steinhardt Excellence in Teaching Award and Pioneer Valley Excellence in Jewish Teaching Award. Andrea has three children, the  youngest of whom is in Kitah Daled/4 at LGA.  In her spare time she enjoys reading, cooking, playing her guitar and digging in her garden.
---
Rana Morrissey
Kitah Alef/1st Grade General Studies

Rana joined the LGA staff in 2004 after years of volunteering at the school. She has a BA in Education from UMass Amherst. Rana is passionate about the arts and incorporates art, theater, and music in many areas in the classroom. Putting on a fable themed marionette show, singing science themed songs, and creating geometric art with math concepts are just a sampling of this. In her spare time, Rana loves to walk, bake for others, and visit her LGA alumni college aged children.
---
Lauren Yamilkoski
Kitah Bet/2nd Grade General Studies 

Lauren is entering her third year of teaching second grade at Lander Grinspoon Academy. She previously taught second grade at Homer Street School in Springfield and at Leeds Elementary School. Lauren graduated from Westfield State University in 2013 with her BA in Elementary Education. She currently lives in Easthampton with six-year-old daughter and enjoys dancing, hiking, painting and spending time with her family and friends in her free time.
---
Julie Kearns
Kitah Gimel/3rd Grade General Studies

This is Julie's twenty-first year of teaching lower elementary school. She holds a BA in Political Science from Bowdoin College and a M.Ed. from Antioch New England Graduate School. Julie came to LGA in 2007 and has taught one year of second grade and ten years of third grade. Julie loves the excitement and energy that students bring to their learning. She sets a cheerful tone in her classroom that helps all students feel comfortable. With two sons in their twenties, Julie has recently become an empty nester. She now spends her free time taking trips with her husband to places with historical significance, fantastic museums, and foodie tours.
---
Hilary Gollis
Kitah Dalet/4th Grade General Studies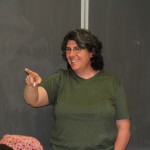 Hilary joined LGA in 2001 after many years teaching high school students. Her passion for literature and humor are major components of life in her classroom, as are assorted creative student nicknames. Hilary received a BA from Brandeis in English and American Literature,  her M.Ed. in Special Education from UMass Boston, and a C.A.G.S. in Social Justice Education from UMass Amherst. Hilary coaches LGA's Ultimate Frisbee team, The DISCombobulators; she loves many sports and being in the outdoors. Hilary has two children; one in Kitah Hay/5 at LGA.
---
Becky Lederman
Kitah Hay/Vav/Grade 5/6 Language Arts, Science, & Math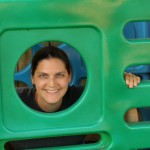 Becky came to LGA in 2002 to teach the first 6th grade class as the General Studies teacher.   Becky received a BS in Biology, as well as her M.Ed in  Secondary  Science Education, from UMass Amherst. She is enjoying our new outdoor  learning options with Abundance Farm. Outside of school, Becky  enjoys spending  time with her husband and three children, playing recreational soccer, and refueling at Bueno y Sano. Her twin sons are in Kitah Gimel/3 this year.
---
Neil Zagorin
Kitah Hay/Vav/Grade 5/6  Social Studies, Judaics & Hebrew; Kitah Daled/Grade 4 Judaics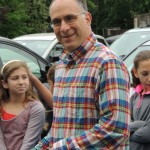 Neil has taught at LGA since 2002.  He studied Anthropology at UMass, Yiddish Language and Literature at The Oxford Programme in Yiddish, and Jewish Education at Hebrew College.  Before coming to LGA, he worked for many years at the National Yiddish Book Center helping collect Yiddish books and match them with new readers.  Neil loves having fun with his family, reading and exercise. Neil and his wife, Amy, have two children: an LGA alumni and a seventh grader.
---
Ziona Gavish Itzhack
Kitot Bet, Gimel, Dalet, Hay and Vav/Grades 2-6 Hebrew Teacher
Ziona Gavish Itzhack is in her fourth year at LGA. She is Israeli born and has taught for 16 years in secular Israeli schools. She most recently taught Judaics, Hebrew and General Studies to grades 5 and 6. Ziona has a BA in Social Science from the Open University in Israel. Her teaching certificate is in Mikra (Judaics) and she just completed her MA in Jewish Education at Hebrew University. Since moving to the United States, Ziona has traveled far and wide exploring the beautiful sights of this country.
---
 Kitty Marshall
Art Specialist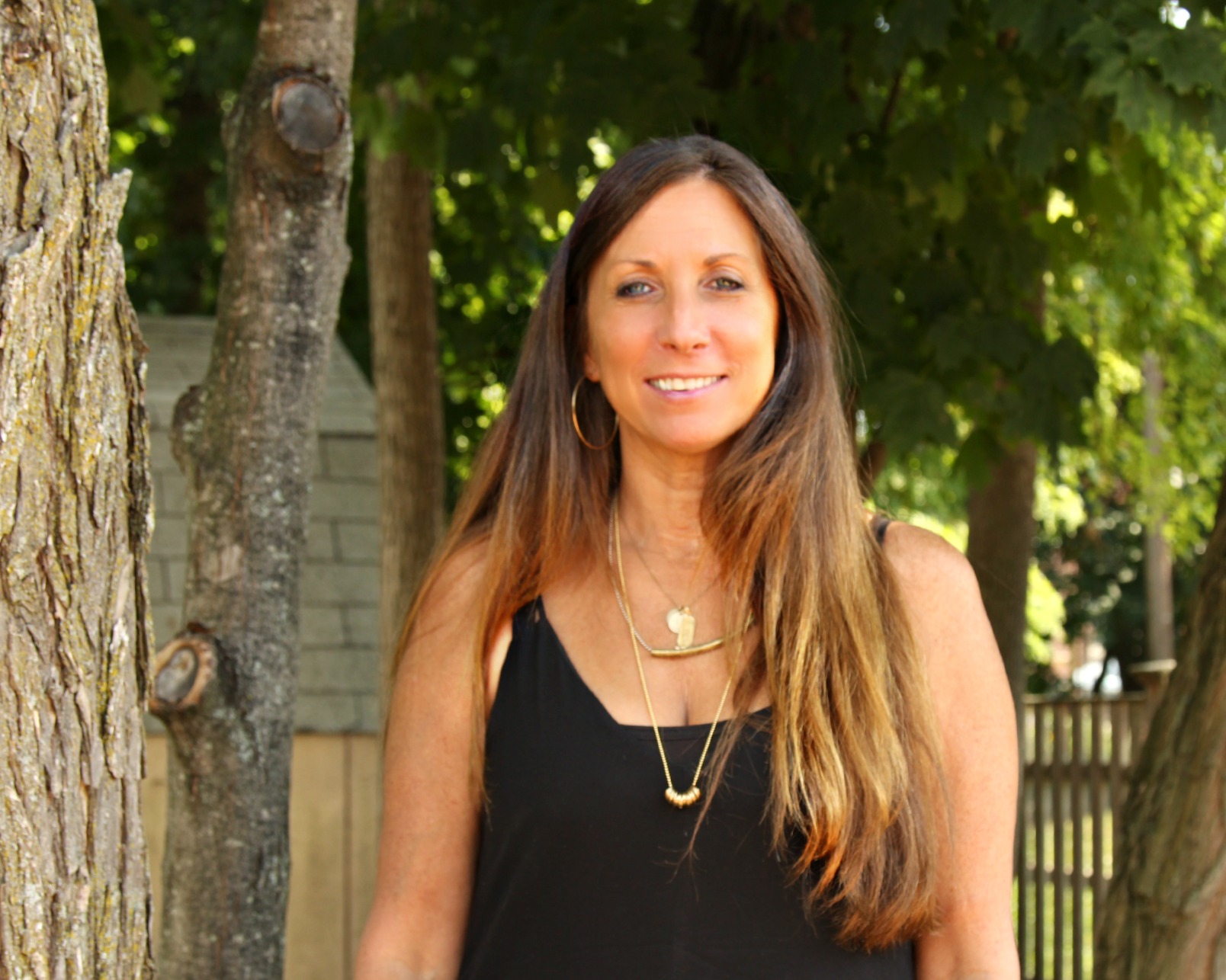 Kitty joined LGA in 2009 after volunteering many creative hours on special art projects and set designs while a parent in the school. She earned her BFA from the  Rhode Island School of Design with a major in Photography, Design, and Textiles.  Later she studied at NYU and the Art Institute of Chicago. Kitty worked many years  for Very Special Arts as a photographer and Artist in Residence, providing arts in  education for children with special needs. Most recently she worked as an art  teacher in Holyoke, bringing art programs to high-risk teens. When not teaching, Kitty owns and runs a local antique and interior design business.
---
Felicia Sloin 
Music Educator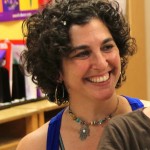 Felicia is a Jewish "Entertain-ucator" who uses music, percussion, dance, puppets, sign language, shtick (and anything else she can think of) to entertain and inspire people of all ages to celebrate Jewish holidays, culture and values. Her classical vocal training began when she was nine years old. At Oberlin College, Felicia studied musical theater and spent a semester at Gallaudet University in Washington, DC, learning about sign language and deaf culture. Her "Jewish Family Jam" classes are known throughout the community. She is the cantorial soloist for High Holidays at Congregation B'nai Israel, enchants children and adults alike at Shabbat Shabloom! gatherings at Abundance Farm, and leads Kabbalat Shabbat and Family Shabbat programs throughout the Pioneer Valley and beyond. Felicia's CD of Jewish children's music, Zeh Hayom, is sponsored by the PJ Library. Her son is in Kitah Hey/5 at LGA.
---
Kacey Schmitt
Physical Education

Kacey earned her BS in Physical Education at Umass. She joined the LGA staff in 2015, after having been an elementary physical education teacher at Crocker Farm Elementary in Amherst for 22 years. Kacey has directed summer sports camps for the town of Amherst for many years, teaches preschool gymnastics at Hampshire Gymnastics School, and is in her 19th season coaching varsity volleyball at Amherst High School. Kacey has three children and lives in Amherst with her husband Tim and youngest son Brendan. Needless to say, she enjoys lots of different sports (playing, watching, and coaching/teaching), reading, gardening, traveling, and spending time with family and friends. She is excited to be a part of the LGA community.
---
Tamar Fields
Reading Specialist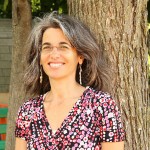 Tamar Fields is LGA's part-time reading specialist.  She is passionate about collaborating with teachers and parents on how best to meet the language   arts learning needs of each individual child as well as each unique class.  Tamar is a  Licensed Reading Specialist with a Masters in Early Childhood Development  and  Education.  She has completed additional classes in the Wilson Reading Program, Fountas and Pinnell, Reading Workshop with Lucy Calkins, and the Telian Reading Program as well as Creative Arts in Learning. Her goal is to help children discover their strengths while addressing their challenges and to come away empowered by the learning process.  Tamar weaves together her skills and knowledge as an educator and a parent to address a full range of reading challenges taking into account individual learning styles, social, emotional and cognitive development.  Tamar also loves to garden and cook, take long walks with her dog and spend time with her husband and four sons (whom all attended and graduated from LGA).
---
Ellen Frank
Executive Director

Ellen is now beginning her third school year as LGA's Executive Director. She has over a decade of experience in independent school advancement, and served most recently as Director of Donor Relations at the Williston Northampton School. Previously, she worked as Assistant Vice President at Republic National Bank of New York. Ellen brings an exceptional administrative capacity, fundraising expertise, and believes in the importance of raising our children in a nurturing, enriching Jewish environment. Ellen, her husband, her three boys, and their dog Panko, live in Northampton.
---
Deborah Bromberg Seltzer
Principal

Deborah joined the LGA staff in 2003 bringing ruach (spirit) and song from her  many years of experience working in day schools and summer camps. Her goal at  LGA is to instill a sense of curiosity and fun in Jewish learning. Deborah is a 2012  recipient of a Harold Grinspoon Foundation Award for Excellence in Jewish  Education and a 2012 recipient of the national Grinspoon-Steinhardt Award. She  holds a BA in American Literature from Barnard College, Columbia University, a  BA in Midrash from the Jewish Theological Seminary, and an MA in Jewish Education with a concentration in Day School Education from the Jewish Theological Seminary. Deborah lives in Northampton with her husband Bruce and four children (an LGA student in Kitah Hay/Gr. 5 and three LGA graduates). She enjoys reading children's literature, doing arts and crafts, and Israeli dancing.
---
Bianca Cuperman
Business Manager

Bianca joined the LGA staff in June 2011 after relocating from Florida with her  husband. Bianca has spent many years working in general accounting both in and  outside of the Jewish synagogue community. She says, "I love what I do,  working  with people and numbers." Bianca feels right at home in a Jewish day school.  Both  of her grown children attended Jewish day school – kindergarten through  high  school. Bianca enjoys the cooler New England weather and is happy being closer to her children, and her grandchildren who live in Montreal. Bianca is also LGA's resident chef, preparing tasty hot lunches for our students and staff.
---
Ashley Hooten
School Administrator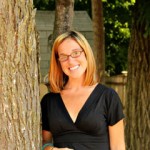 Ashley joined the staff in the fall of 2008 and brings a special mix of professionalism, office experience, and knowledge of young learners to this very crucial position. She is highly committed and excited to help the school succeed and grow into the future. In 2007, Ashley earned a BA in Psychology from UMass Amherst with a minor in Elementary Education. She is a native of Western MA where she lives with her two children. Ashley enjoys photography, running, Pilates, and reading.
---
Eliza Gouverneur
Librarian

Eliza retired to Amherst in 2008. She had worked as the librarian at the Princeton University Center for Jewish Life/Hillel and the Albert Einstein Academy, a Jewish day school in Delaware, where her two younger children attended. When she came to the Valley she was thrilled to find a new outlet to do what she loves–engaging children with books. She has been Lander Grinspoon Academy's volunteer librarian since 2010. She lives in Amherst with her husband, Richard Cohen, and loves visiting her four grown children and two granddaughters. Her interests range from space exploration to archaeology, poetry to quilt-making and cooking to photography, but most of all she loves to read.
---
Nili Simhai
Abundance Farm Director of Outdoor Education
Before moving to Western Massachusetts, Nili served as the Director of TEVA, the country's leading Jewish environmental education organization, for fourteen years.  A recipient of the Covenant Award for excellence in Jewish education, Nili has been recognized for her leadership in training and counseling hundreds of educators in the tenets of Jewish environmental education.  One of her current passions is outdoor classrooms in Jewish institutions. Her son is in Kitah Daled/4th Grade.
---
Amy Meltzer 
Director of Family Engagement; Shabbat and Holiday Concierge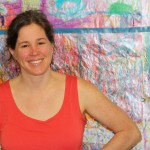 Amy was one of the first teachers hired at LGA, teaching at the school from 1997 to 2001. After taking a break to raise her two daughters – one now in 9th grade and one in 7th grade – she returned to LGA in 2009. Amy holds a M.Ed. from Smith College and a BA from Wesleyan University. She also spent two years as a fellow at Drisha Institute for Jewish Studies. She has worked as a wilderness guide and outdoor educator, and is especially proud of her role in founding the Teva Learning Center. Amy is the author of two children's books,  A Mezuzah on the Door and The Shabbat Princess and contributes to several websites and newspapers. In June of 2015 Amy received the Covenant Award for Excellence in Jewish Education.
---
Board of Directors
Kim Starkman, President
---
Eric Phelps, Vice President
---
Yanir Stein, Treasurer  
---
Becky Miller, Secretary
---
Brian Bloomfield
---
Rabbi Justin David
---
Larry Fine
---
Isaac Fleisher
Isaac is delighted to be joining the board.  He is the father of two little girls, the older of whom is in the Gan/Kindergarten.
---
Evie Glickman
---
Meredith (Meri) Hoverman
---
Erin Kates
Erin is thrilled to be joining the LGA board.  She, along with her year-old daughter, is a regular attendee at Kabbalat Shabbat and aunt to two current LGA students.
---
Jacqueline Kates
---
Rabbi Riqi Kosovske 
---
Rabbi Yechiael Lander
---
Nicole Mok
---
Lisa Newman
---
Jody Rosenbloom
---
Becky Serlin
---
Gretchen Siegchrist
---
Rabbi Benjamin Weiner
---
Elanit Weisbaum